It's been so much fun to see everyone who has been participating in the #fallingforfpp sew along over on instagram! I've seen a lot of Simple Heart FPP blocks–if you haven't picked up that free pattern, head on over to the blog post HERE and download it!
Today, I'm sharing a new foundation paper piecing pattern called Minimalist Trees. This cute pattern has three tree options-small, medium, and large-with two sizes for each tree (3″ x 3″ and 6″ x 6″). That's six patterns total! And just like the Simple Heart block, the Minimalist Trees are super beginner friendly.
Minimalist Trees FPP Pattern by Center Street Quilts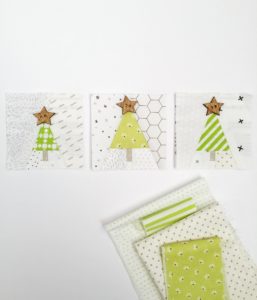 Click on the link above to download the Minimalist Tree PDF Pattern and remember to post your photos on instagram using the hashtag #fallingforfpp so I can see them!